Krakow is well known for its vibrant nightlife - the center has more bars and clubs per sq. km than any other city in Europe. Where else you can have fun if not in Krakow? Make sure you hit all the hottest spots of the city and have great fun in Krakow with these Tours!
You are definitely going to have fun in Krakow
Meet new people, enjoy a great atmosphere and high-quality services
Take one of the tours below and have Fun in Krakow!
---
---
General
It is well known that Krakow is a beautiful city with amazing architecture and history. There are many monuments, museums, and historic places to discover and learn about. But some moments of relaxation, having fun and meeting other people are necessary to complete your trip.
The Best Krakow Pub, Bar & Club Crawl
Join the big crowds and fire up your night with interesting activities and great fun in Krakow.
Duration: 4 Hours
Language: English
Free Cancellation up to 24 hours before the activity starts.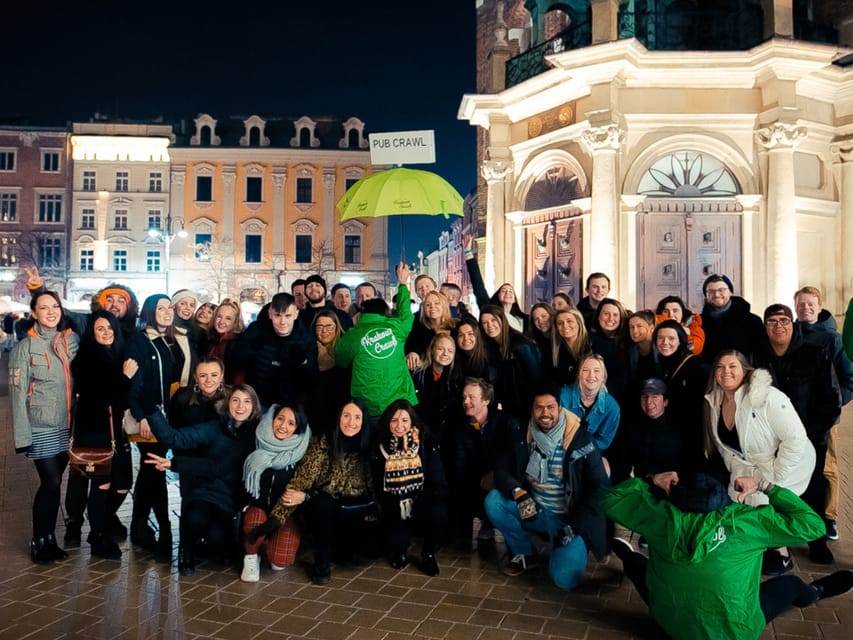 Party Tour in Krakow Highlights
Let the party start with unlimited drinks and games at the first bar
Free welcome shots and VIP entry at each bar and club
Professional photographer photos
Start your night party adventure at 21:45 in Krakow's Old Town, just in front of St Mary's Church and Hard Rock Cafe. You, the party host, will accompany the group to the first bar where you can enjoy unlimited beer, rum, gin, vodka, shots, and mixers.
You are going to have great fun playing lots of drinking games like flip cup, beer pong, and drinking Jenga. Don't worry, you will learn how to do it in case you don't know.
A professional photographer will capture all of the amusement so you have a souvenir from this amazing night for your whole life. Then, you are going to visit the 3 best Bars, Pubs and Clubs of Krakow's where you receive free entry and a free welcome shot.
Finally, you arrive at the last club around 2:00 with a VIP entry and skip the line.
Are you Over 18 and want to spend an unforgettable night in Krakow, Meet other People and Have Fun? Wait No More and Book your Sit Now!
---
---
Polish Vodka Tasting with Pairings in Krakow
Duration: 2.25 Hours
Language: English
Free Cancellation up to 24 hours before the activity starts.
For the older people who are looking for a more calm having fun in Krakow experience, we highly recommend this tour. You are going to taste a variety of Polish vodkas and pair them with traditional appetizers while learning the unique production and history of a vodka expert.
Doesn't it sound very interesting?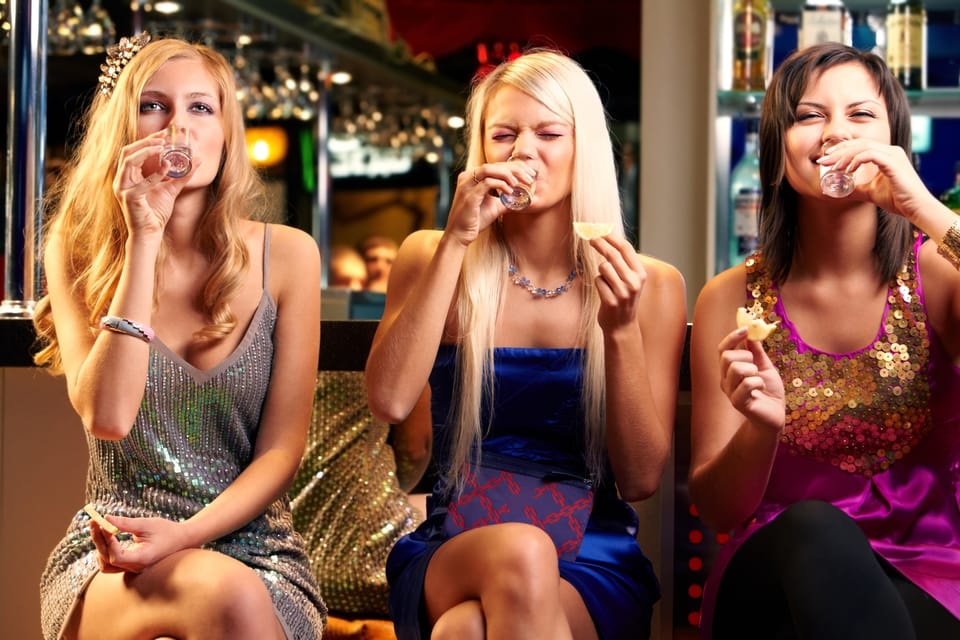 Definitely, you have to discover Poland's rich vodka history and traditions in order to know the real truth behind the Vodka history. Also, you need to understand the power of best pairing Vodka with polish appetizers.
The tasting is taking place on a small group tour led by a local vodka-tasting expert. This is another awesome way to enjoy Krakow's exciting nightlight, visit popular pubs and shot bars, and have great fun.
It is important that all the places are carefully selected in order to reflect the different periods of Polish culture and history. Learn how vodka is produced and why it is Poland's national drink.
Includes
Vodka-expert guide
6 Shots of Polish Vodka
Traditional Polish appetizers
Vodka types throughout the tour including
White vodka (potato, grain)
Flavored vodka (nuts, lemon)
Liqueur
70% Absinthe
Are you Ready to Discover, Taste, and Feel the History of Polish Vodka while Having Fun in Krakow?
---
Talking about having Fun in Krakow
We Definitely Have to mention the Two-Party Hostels in Krakow
---
Why staying in Greg&Tom's Party Hostel?
It's a great hostel for solo travelers. It is designed so you meet different people and socialize with a great common area. Let's not forget about the free breakfast for everyone and dinner if you sign up before.
It's not only that is free but the food is just amazing. Really tasty and in great variety.

Let's see some more good reasons why someone should book in Greg & Tom Beer House Hostel or Greg & Tom Party Hostel
Both Greg & Tom Beer House Hostel and Greg & Tom Party Hostel are in Excellent Locations (In the heart of Kraków's Life).
A very important factor for feeling comfortable in a place is the very friendly staff which then become party friends.
Designed so you can meet and have fun with other people.
It helps to have fun in Krakowa, as you are in the right place with the right people.
The food is amazing. Although it is a party hostel, they are not serving shit food like other places in the world.
Both Party Hostels in Krakow, have good reviews from many satisfied clients.
They are very clean and offer Free Wi-Fi.
Last but not least, it is a cheap accommodation option in Krakow.
The atmosphere is WOW, just after dinner it's a party vibe. You are going to love everything about Greg&Tom. You will be glad to pay the amount for the value given.
Wait no More and Book your Bed in one of the amazing party hostels in Krakow. But first, you need to decide on something very important.
OR
---
To Make it Easier, they are Both Party Places in Krakow.
---
Did You Have Fun in Krakow?
Have You Tried one of the Recommended Party Hostels?
---
Articles Most People Read
---
More Fun Tours in Krakow!
Disclosure Notes:
Some links on this page are affiliate links. Meaning, at no extra cost to you, I will earn a small commission, only if you book something through my links!
I recommend only the best-known companies and products!
Are you a Travel Writer? Register with GetYourGuide and start making money by recommending amazing tours worldwide. Find More info in the How to Make Money Online article
Many images on this website come from Pixabay - Free License.
Other images are mine and for the rest, I should have a link to the source of the picture.
Things Change from Time to Time! Have you seen anything wrong? Please send a message in order to correct it! Thank you for visiting ToursPoland.Com.